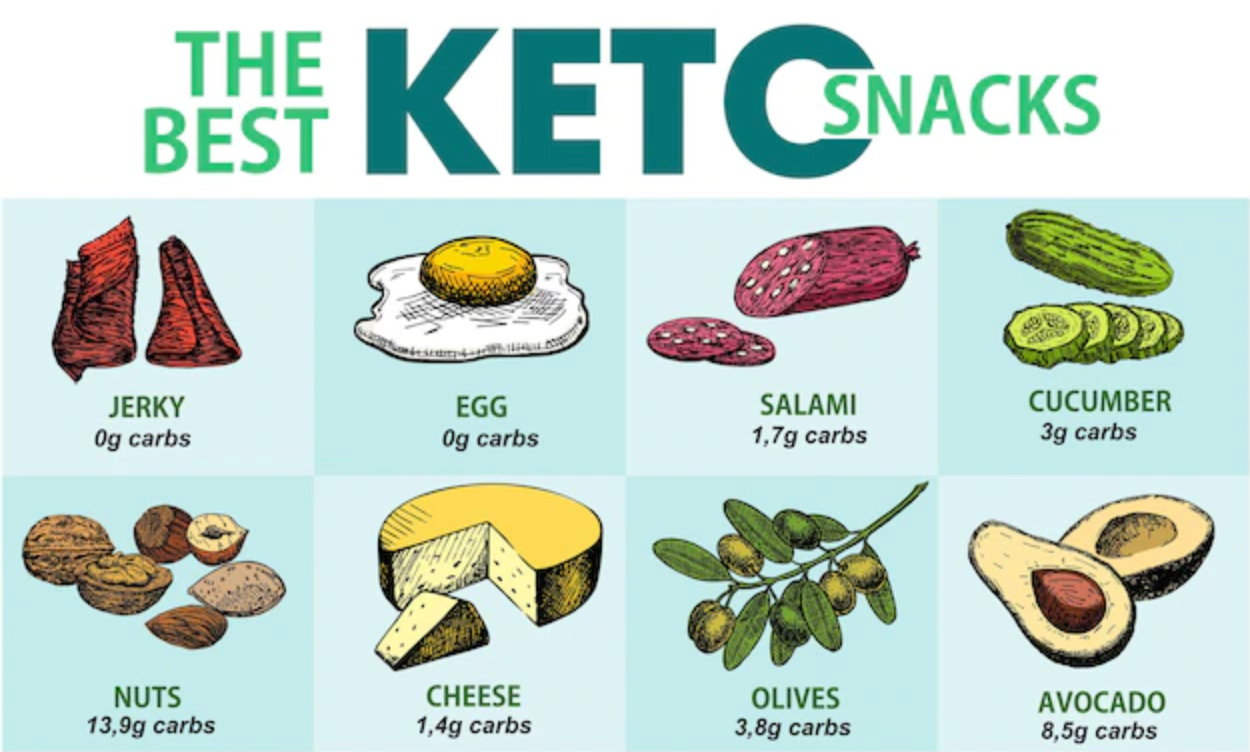 Why Are Keto Snacks So Expensive?
‍Are you wondering why keto snacks are so expensive? Are you having trouble finding affordable keto snacks? You're not alone. It seems as though everything has gone up in price lately, and that also includes keto-friendly snacks.
Thankfully, there are plenty of easy ways to save money on your favourite low-carb foods. As with most things, it just requires a little bit of planning ahead and some knowledge about where to find the best deals. Here are some great ways to save money on keto snacks.
Plan Ahead & Stick to a Budget

The best way to save money is to plan ahead and stick to a budget. If you're wondering why keto snacks are so expensive and are looking to save money on keto snacks, you'll first need to sit down and plan out your meals for the week. This will help you identify which days you'll have leftovers, as well as which days you might need to do a little shopping. Once you have a meal plan, you can start thinking about your budget. It's important to make sure that you have enough money to buy the keto-friendly items you need for the week. You don't want to find yourself short on cash and forced to choose between groceries and keto snacks.
Don't Buy Items You don't Actually Like
One of the biggest mistakes people make when buying keto snacks is that they buy items they don't actually like. If you're just buying keto snacks because you think it's what you're supposed to be doing, you'll almost always end up disappointed. These foods don't taste the same as the foods you're used to eating. They usually have a very different texture, smell, and taste. If you find yourself constantly disappointed by your keto snacks, it's likely that you're buying things you don't actually like. So it's important that you buy keto snacks that you actually enjoy. If you're buying something you don't like, it's almost guaranteed that you'll end up throwing it away.
Why Keto Snacks are So Expensive: Join a Keto-Friendly Subscription Box
If you're not sure which keto snacks to buy, consider joining a keto-friendly subscription box. These boxes are delivered straight to your door on a regular basis. At Kwiketo, we design our monthly subscription boxes to help you discover new keto foods and products, as well as provide you with enough keto snacks to last the entire month. Generally, keto boxes contain a wide variety of low-carb snacks. They include everything from keto cookies and bars to nuts and seeds. They're a great way to discover new keto foods, and they can also help you save money. In fact, keto boxes are usually cheaper than buying all of your favourite keto snacks separately. Also. they make for a good gift for keto-lovers.
Why are Keto Snacks So Expensive: Shop in the Right Places
So do you think keto snacks are so expensive? The way you shop for keto snacks has a big impact on how much you end up spending. This is especially true if you're trying to buy everything separately. So, it's important to shop in the right places to make sure you get the best deals. Here are some tips for where to shop for keto snacks:
- Buy in Bulk: The best way to save money on nuts is to buy them in bulk. Nuts are usually very expensive, but they also have a long shelf life. This means you can buy them in bulk and store them, only using as many as you need at any given time.
- Buy Online: Buying keto snacks online can be a great way to get a lower price. If you don't have a speciality store near you, you can usually find all the same items on Amazon.
- Use Discounts: Make sure you always use coupons when shopping for keto snacks. In fact, you can usually find them online, and they make an immediate difference to your purchase.
Try Keto Snack Alternatives
If you're finding that you can't afford all the expensive keto snacks you want, consider trying some alternatives. Instead of buying nuts and seeds, consider using cheaper keto snacks such as dark chocolate or cocoa powder. Keto cookies and bars can be expensive. If you want to save some money, try baking your own keto snacks at home. There are plenty of keto recipes available online that are easy to make. They usually only require a few ingredients and can be made in as little as 20 minutes.
Conclusion (So why are Keto Snacks So Expensive?)
There could be many reason for that. However, keto snacks are a great way to get a boost of energy and help you stay on track with your diet. They also make great snacks for when you're out and about and can't find anything else to eat. But unfortunately, they can be expensive. When shopping for keto snacks, make sure you plan ahead and stick to your budget. Definitly try a keto subscription box because they're fun and much less costly thatn buying different keto snacks separately. Also don't buy items you don't actually like, and try to find cheaper keto snack alternatives.