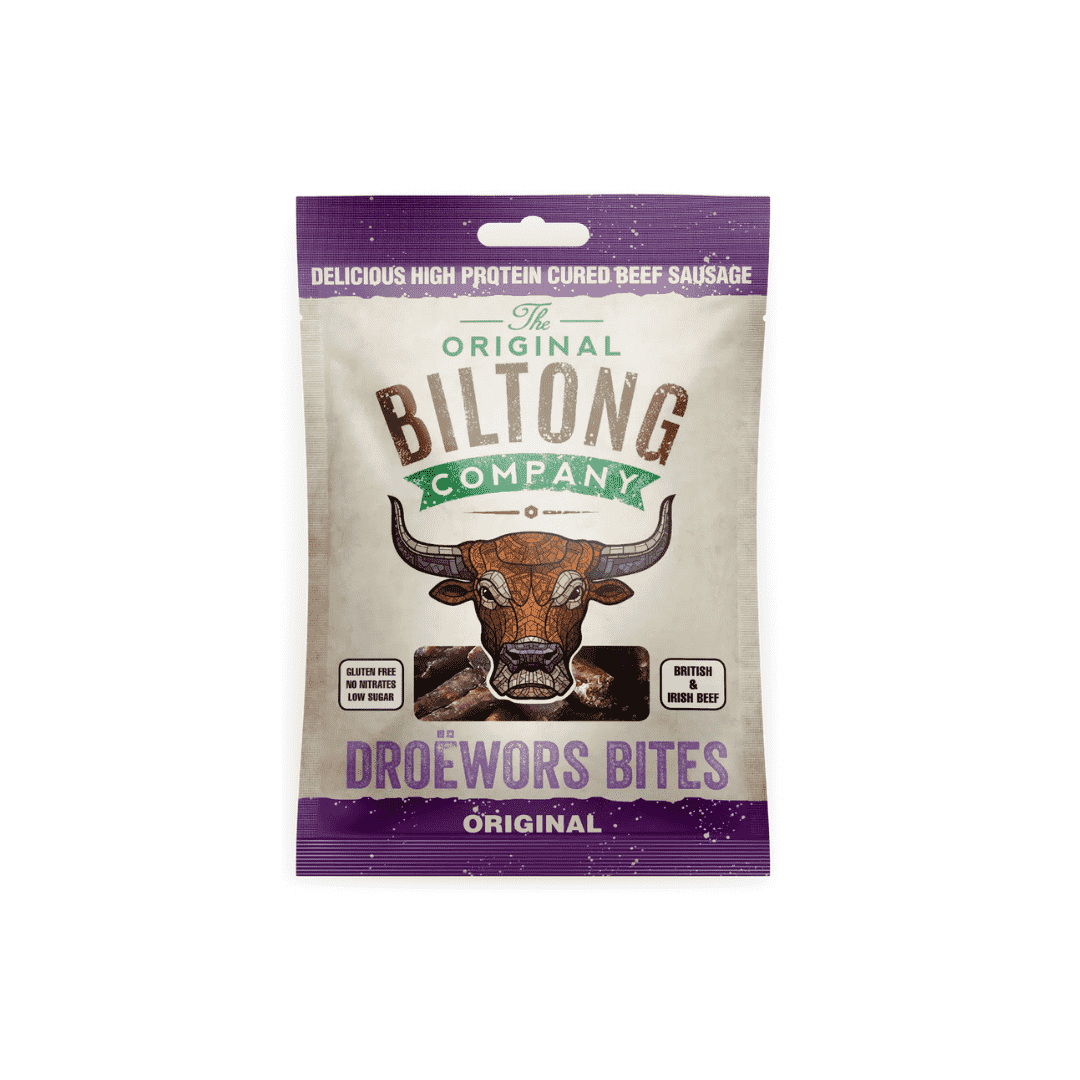 The Original Biltong Company - Original Droëwors Bites
BILTONG DROËWORS BITES
Derived from the traditional South African dried sausage, (aka – Droëwors)
Our Original Biltong droëwors bites use only the best quality British & Irish beef, mixed with our secret blend of herbs and spices, air-dried and cured to perfection. Sliced into bite size servings making it perfect for sharing.
A tasty high protein natural biltong snack for any occasion containing no added sugar, no MSG, no gluten and no nitrates.
Just delicious beef and natural spices.
Ingredients: British Beef, Himalayan Pink Salt, Black Pepper, Coriander, All Spice, Clove, Nutmeg,  Potassium Sorbate, Balsamic Vinegar, Natural lamb casings.
Contains;
58% protein.
Gluten-free.
Low Carb.
Only 154 calories per 40g serving.
Preparation; the oxygen absorber in the pack is not for consumption. Storage; store in a cool, dry place away from direct sunlight.
Once opened consume within 48 hours.