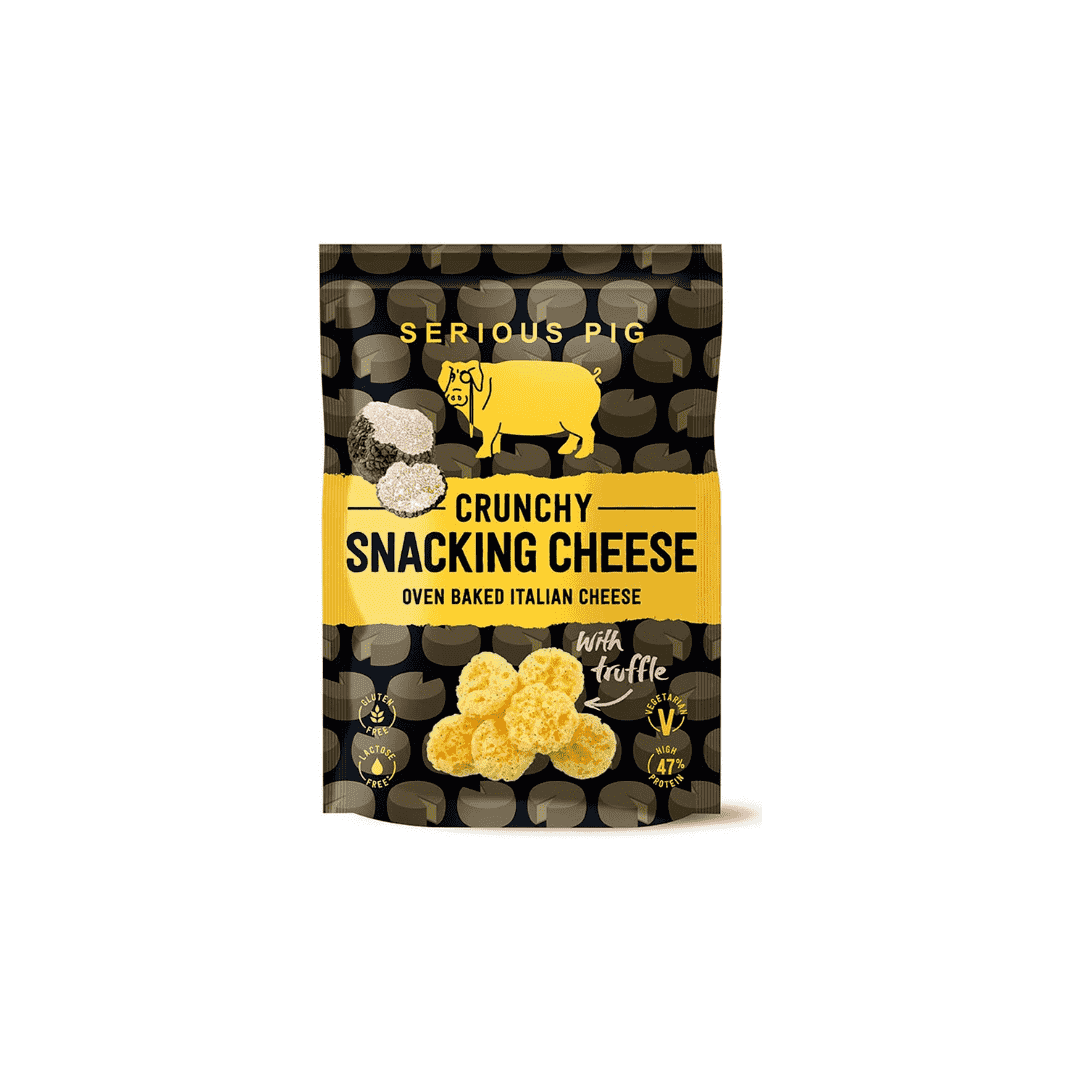 SERIOUS PIG Snacking Cheese - Truffle
Granted, the combination of cheese and truffle is not a new one. However, the exact dose of truffle with the super mature Italian Quattrocento is, we believe, the perfect blend to allow both big flavours to truly shine.
Get ready for a huge truffle bop on the nose when you open the packet, followed by a crunchy, full-bodied moreish cheesy tang and finally a rich, earthy, silky truffle finish. Seriously, it's another level!
Vegetarian. High Protein.  Gluten Free. Lactose Free. 
24g