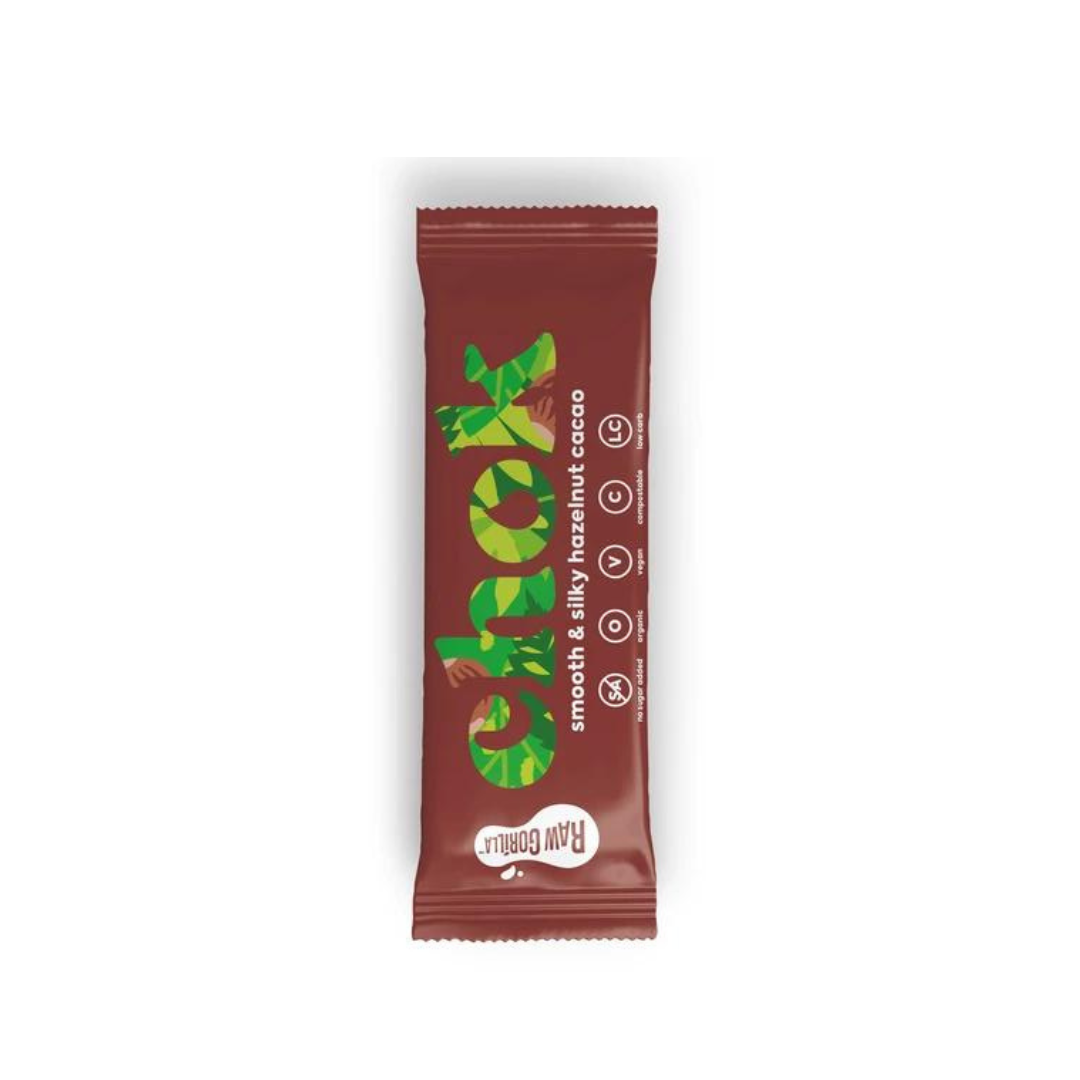 Raw Gorilla Smooth & Silky Hazelnut Keto Chok
NEW CHOCOLATE: ORDER NOW! 
A Keto no-sugar-added smooth & silky hazelnut chocolate. Made with the finest raw Peruvian Cacao, Mediterranean Carob and sweetened with a dash of Lucuma.
Vegan | Organic | Keto Friendly | Low Carb | No Sugar Added
Chok is the food of love…
What we eat affects our happiness & wellbeing. We believe it's important to eat 100% natural & unprocessed foods, with B Corp ethically sourced ingredients. No refined sugars or artificial sweeteners added, just real food, packaged in a plastic free & compostable wrapper. 
Live consciously, Eat consciously, be more Gorilla.