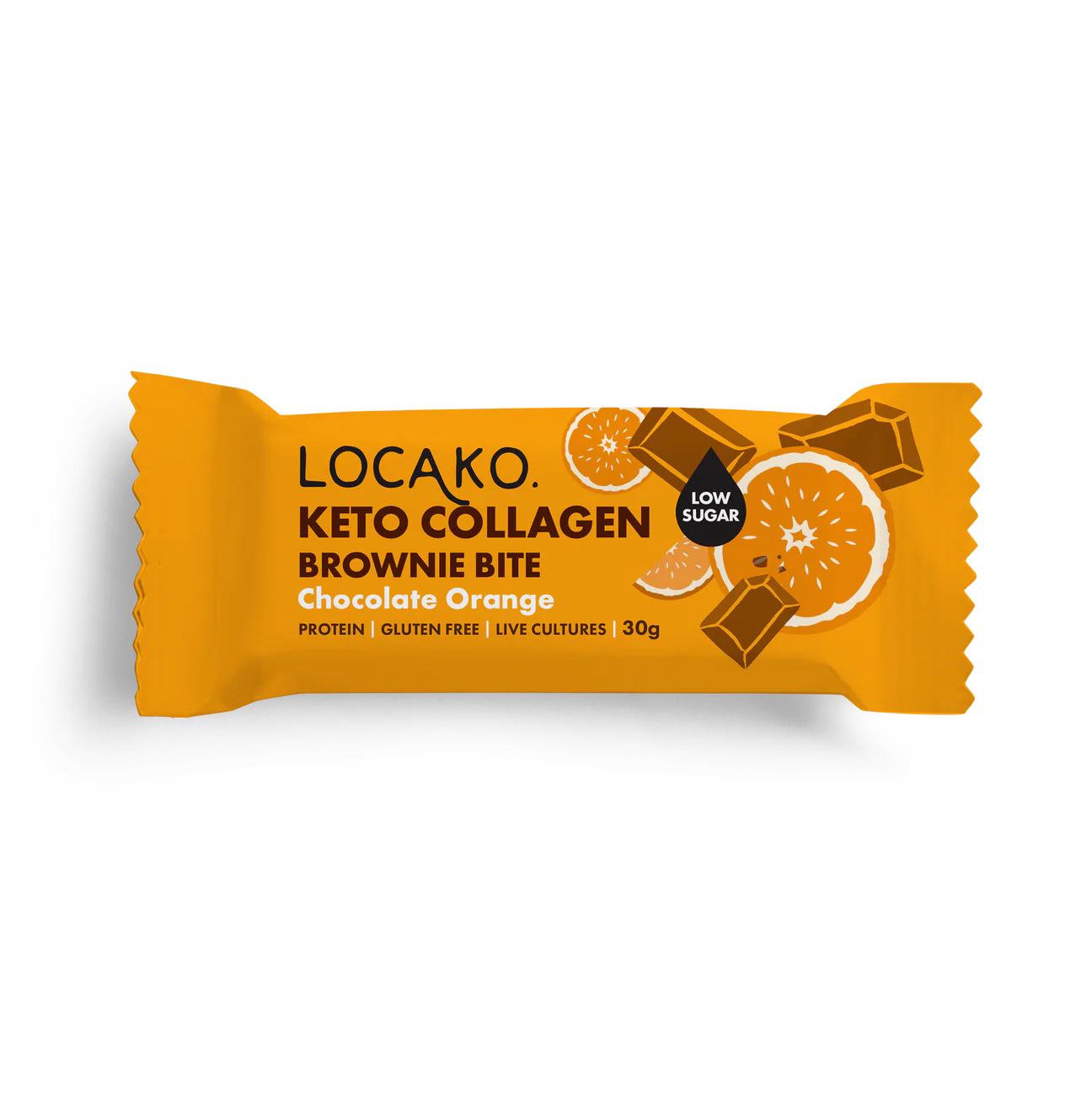 Locako Keto Collagen Brownie Bite - Chocolate Orange
Locako's Keto Collagen Brownie Bites are the perfect low carb delicious protein hit for a mid morning snack or afternoon sweet treat. The combination of Collagen, Healthy nuts and Pre/probiotics makes our tasty balls perfect for an everyday treat.
Ingredients 
Peanuts, Peanut Butter (100% Peanuts), Pasture Raised Collagen, Chicory Root Fibre, Cacao Powder, Cacao Mass, Pea Protein, Tahini (100% Sesame), Coconut Oil, Himalayan Salt, Natural Orange Flavour, Live Cultures.