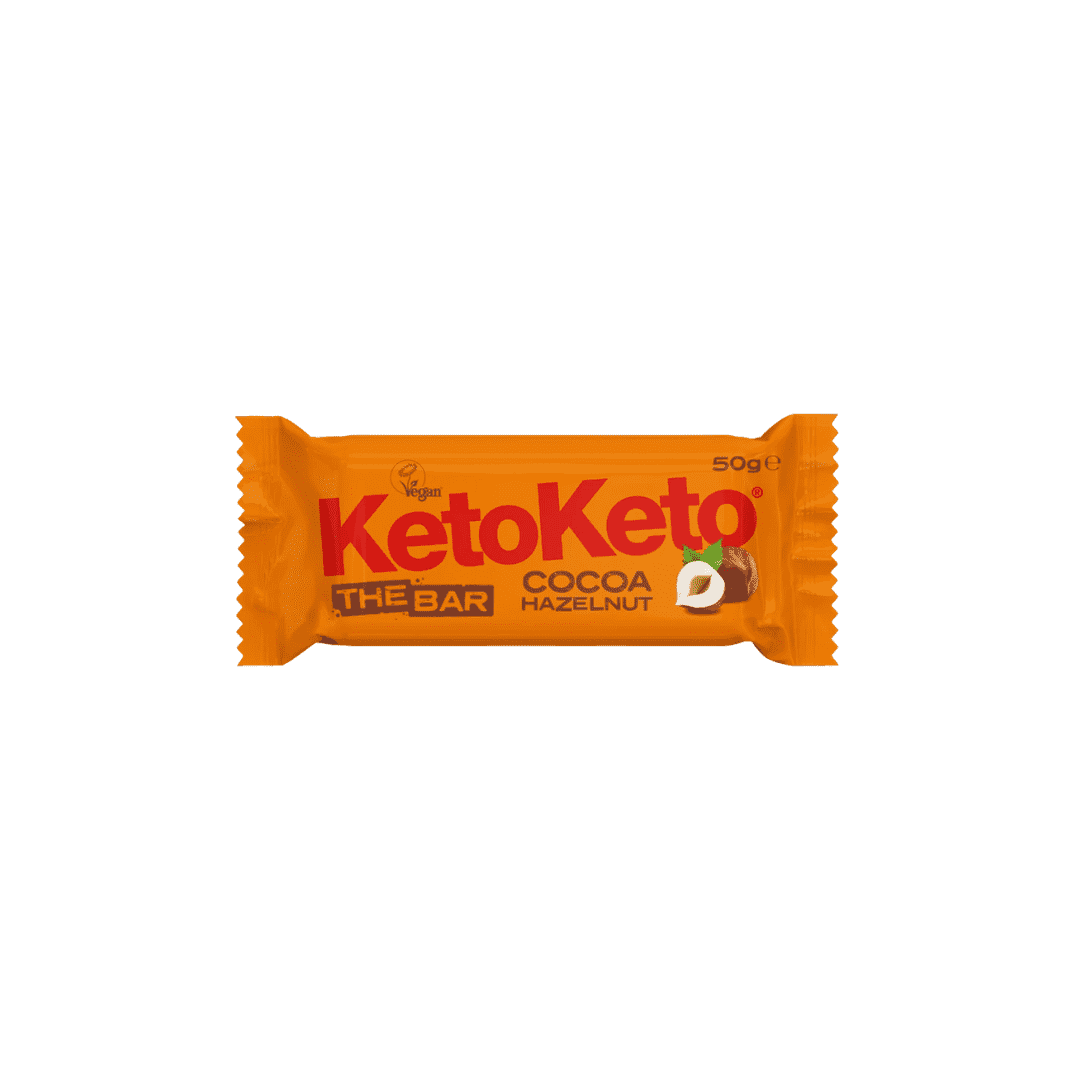 KetoKeto - Cocoa Hazelnut Bar
Cocoa Hazelnut Keto Biscuit Bar. The perfect Keto snack!
Only 2.3g net carbs in every bar
Formulated to reduce blood sugar impact
100% Vegan! 

Perfect for snacking, breaking fast and using in a dessert recipe
Delicious and satisfying
High in Fat - On Purpose for Keto. Fills you up and suppresses appetite
For lovers of Cocoa! Perfect with a Keto Coffee
Ingredients: Ground Almonds (nuts), Coconut Oil, Erythritol, Xylitol, Cocoa Powder, Hazelnuts (nuts), Flaxseed, Cocoa Butter, arrowroot starch, salt, Xanthan Gum.
| Nutrition | Per 100g | Per Bar (50g) |
| --- | --- | --- |
| Energy (kJ) | 2443 | 1221 |
| Energy (Kcal) | 592 | 296 |
| Fat | 52g | 26g |
| of which saturates | 20g | 10g |
| Carbohydrates | 21g | 11g |
| of which sugars | 2.8g | 1.4g |
| of which polyols | 17g | 8.4g |
| Fibre | 9.2g | 3.1g |
| Protein | 13g | 6.3g |
| Salt | 0.6g | 0.3g |