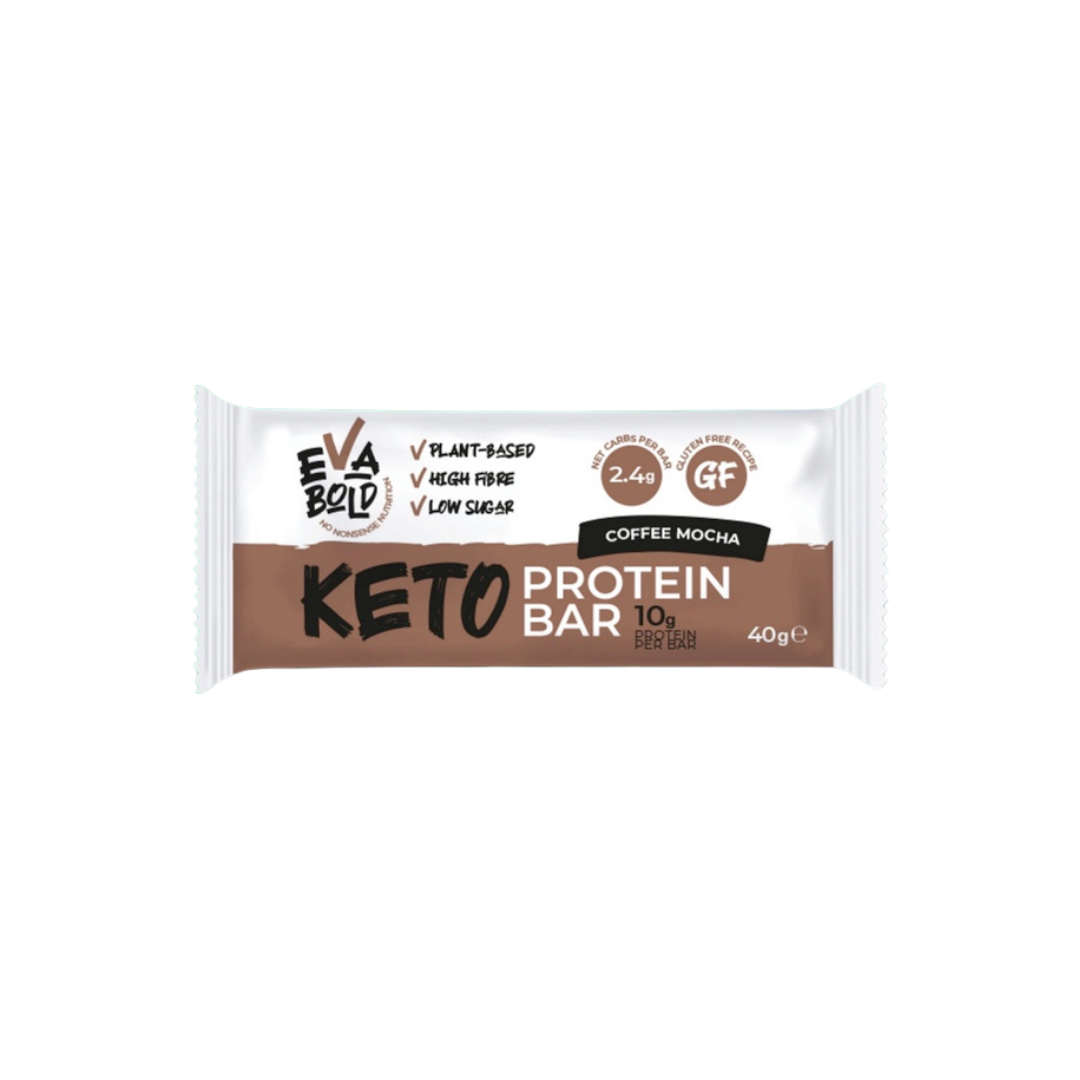 Keto Protein Bar Coffee Mocha - Evabold
Packing a punch and a real coffee kick. This delicious coffee mocha bar has an indulgent chocolatey texture with our signature chewy crispies.
Containing only 2.4g Net Carbs per bar and 10g of Protein, they are vegan-friendly, gluten-free, made with real coffee and delicious.