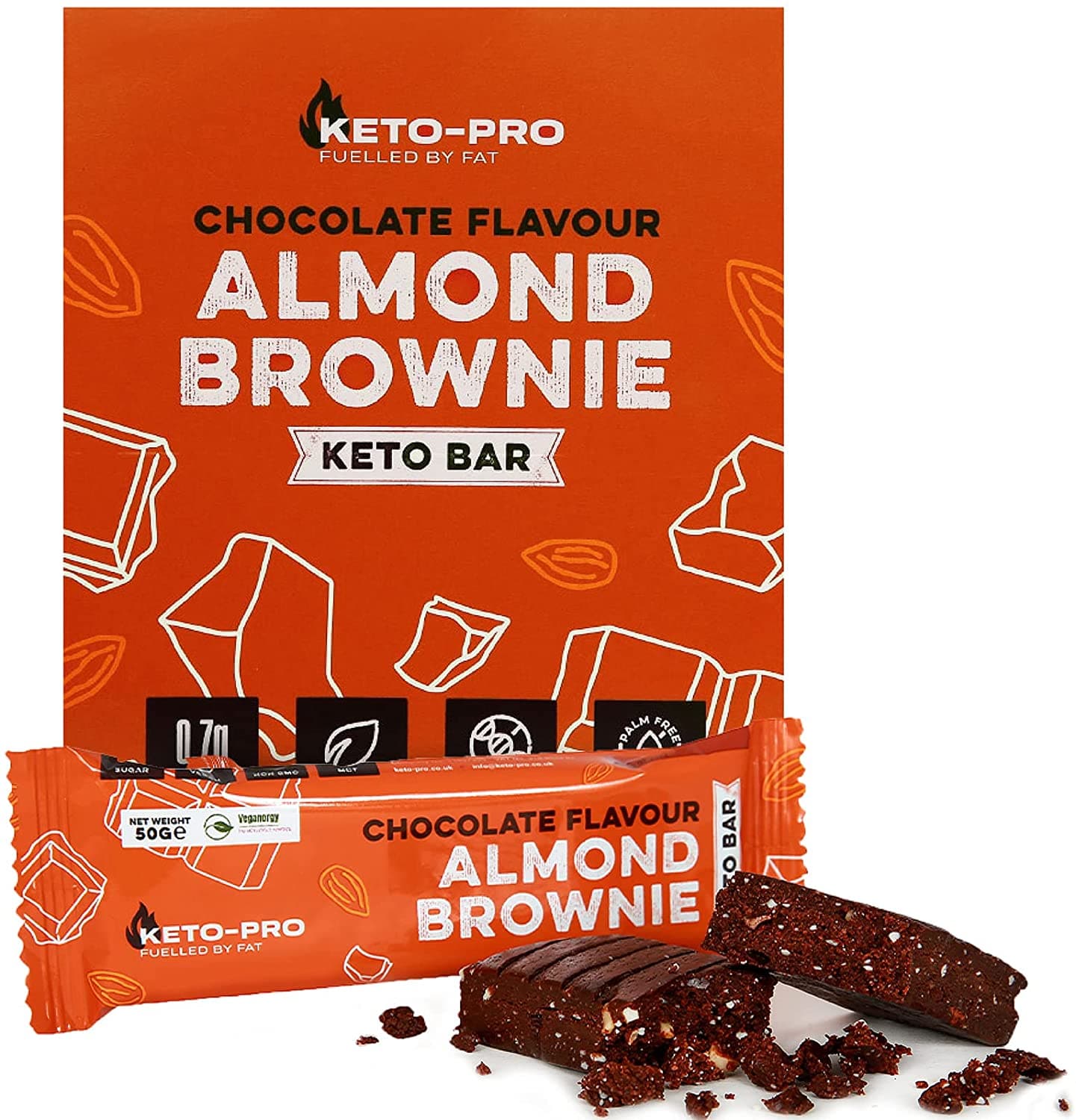 Keto Pro - Almond Brownie Chocolate Flavour
A Big Bar with an Even Bigger Boost | Chocolate Almond Brownie Flavoured Keto Food Bar | Low Carb Protein Snacks
Description: Chocolate flavour Almond Brownie Keto Bar complete with MCT These delicious keto bars offer a generous serving of a 50g bar, 5g of MCT, a rich taste and smooth texture few can match! A convenient Keto & Vegan friendly snack, low carb, low sugar that contains healthy functional fats.
Oligofructose, Rice Protein, MCT (Veganergy MCT Powder (PalnFreeMCT Oil, Acacia fibres) and PalmFreeMCT Oil) Cacao Butter, Cacao Powder, Almonds, Sunflower Lecithin, Erythritol, Pea Protein, Cacao Nibs, Natural Flavouring, Stevia 
Recommended Usage : As a snack in between meals or as a small breakfast.
A WHOPPING 50g Bar to feed those cravings
Only 4.5g Net Carbs
0.7g of Sugar
8.5g of Protein
16g of Fat from MCT
Vegan Friendly
Non GMO
Palm FREE MCT