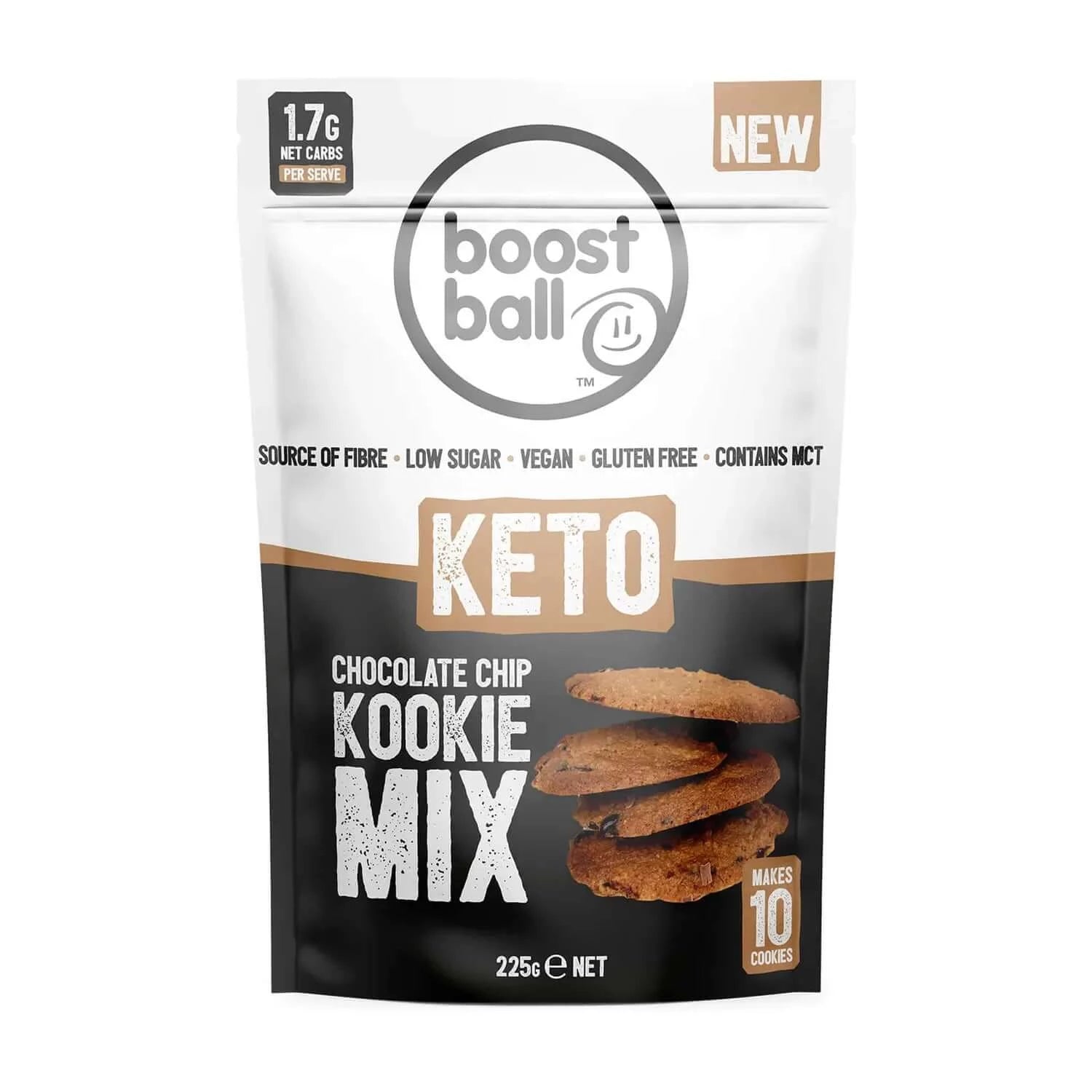 Boostball - Keto Chocolate Chip Kookie Mix 225g
We didn't realise healthy cookies could taste so good! Crammed with vegan chocolate chips that create a tantalising frenzy on your taste buds!
Fancy creating delicious cookies that can be eaten as a delicious snack on a healthy or keto regime? This mix creates the perfect keto kookies, just add the mix to a few simple ingredients you will have in the cupboard & voila!
Keto friendly, low in carbs & sugar, high in fat & fibre.
The mix is vegan, gluten free, soya free & palm oil free. With added MCT these kookies will give your keto regime a real boost.
Keto snacks have never tasted so good, ideal post-workout or as an after meal treat.