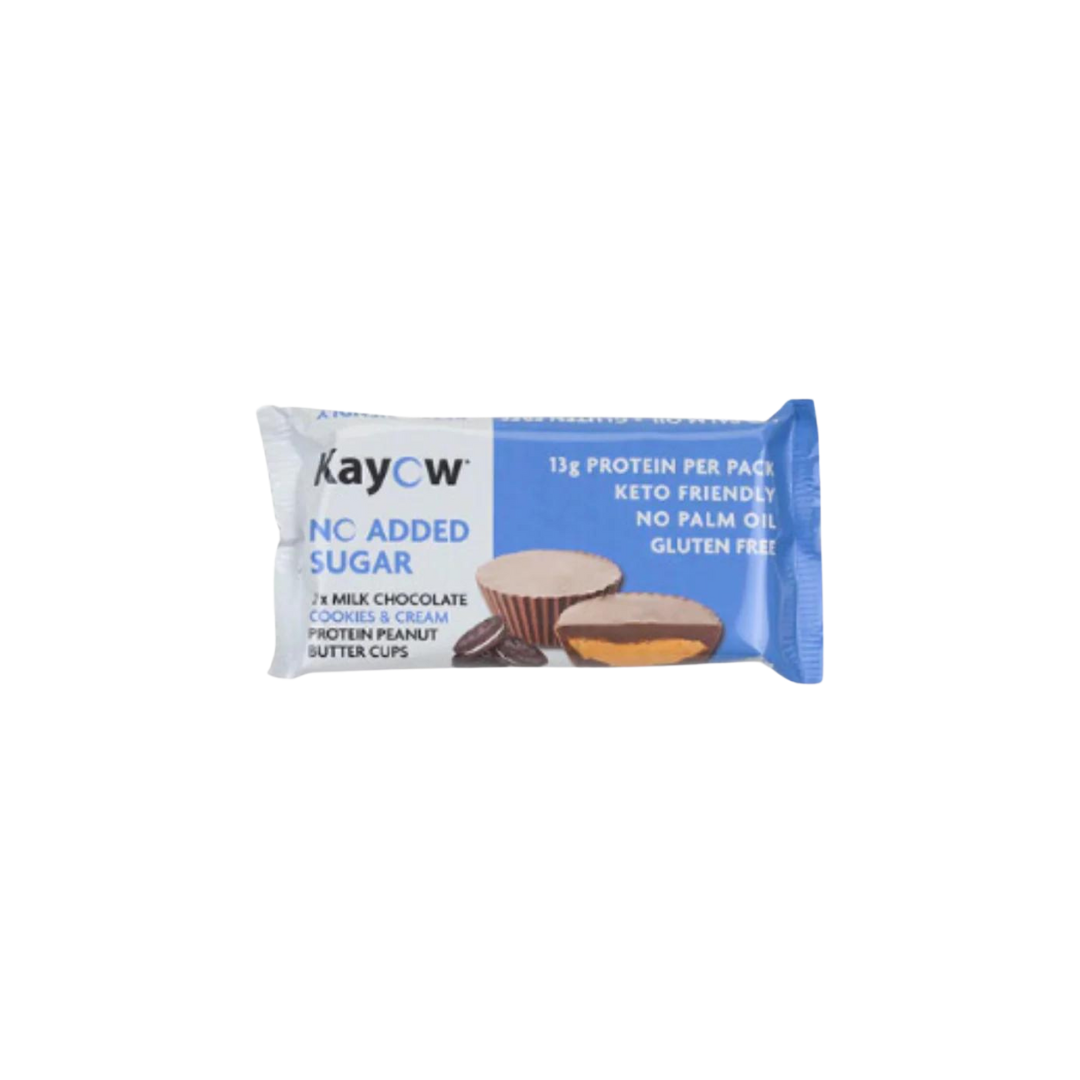 Kayow - Cookies & Cream Peanut Butter Cups
Kayow Nutrition High Protein Milk Chocolate Cookies & Cream Peanut Butter Cups.
A combination of our great tasting smooth peanut butter covered in luxurious milk chocolate with natural cookies & cream flavoring resulting in a OREO inspired taste sensation! Crafted to perfection to create a healthy take on everyone's favourite peanut butter chocolate snack
Bringing you the WORLDS first 13g Protein Per Pack cookies & cream peanut butter cups with No Added Sugar, No Palm Oil, Gluten Free and Keto Friendly, it's hard to believe how good they taste! Satisfy your sweet tooth guilt free!