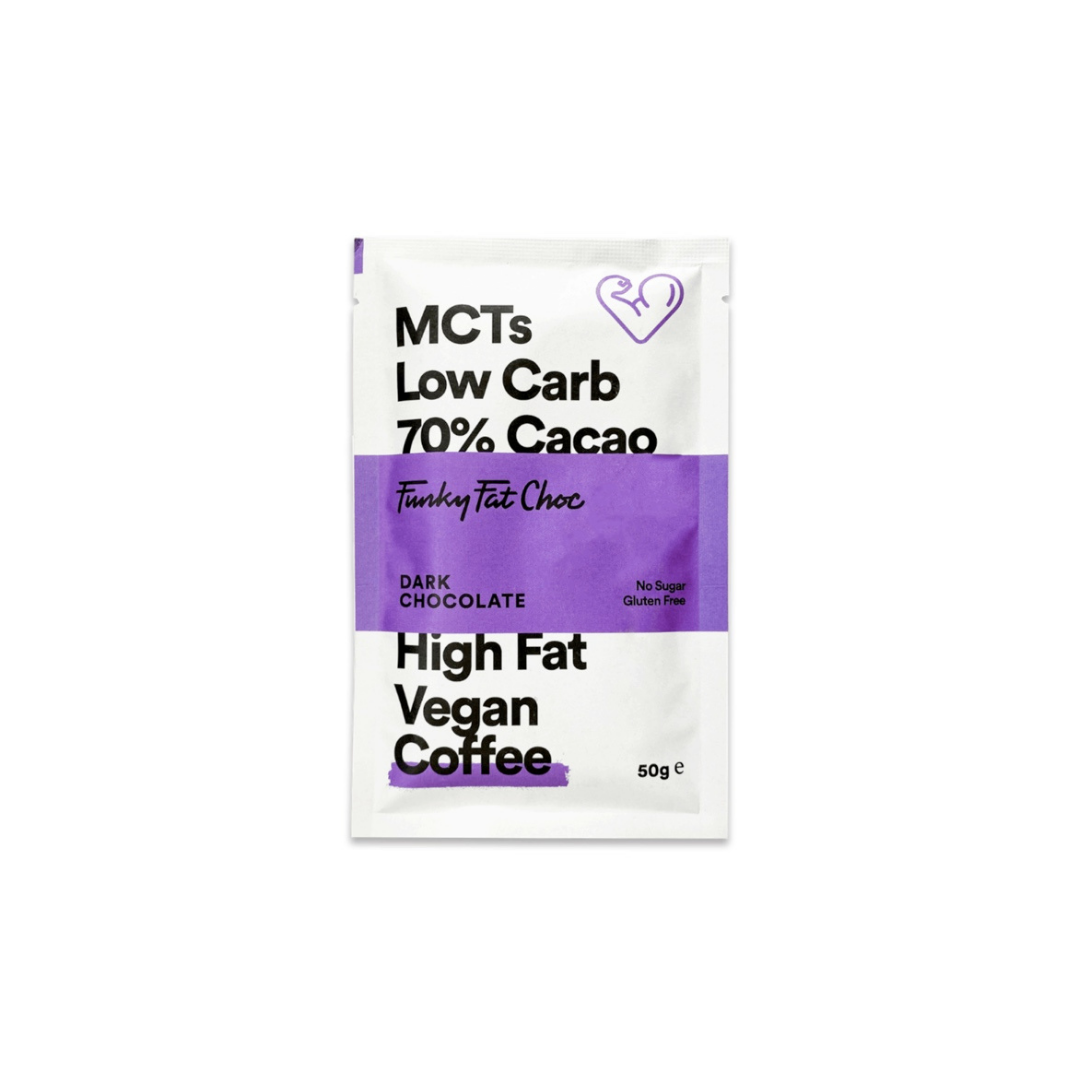 Funky Fat Choc - Coffee
What it is: Creamy, tasty keto organic certified dark chocolate bar with MCTs and coffee powder. A low-carb snack to fully indulge without compromising your health or taste buds. 
Why it's different: 
★ Does not raise blood sugar or kick you out of ketosis.
★ No sneaky carbs, sugars, or other surprises.
★ Helps curb cravings and gives long-lasting energy.
★ Organic certified.
★ Truly keto. Only 2.5g net carb and 24g of healthy fats.
How to store it:
We recommend to store between 17 - 21 degrees Celsius. We recommend not storing your bars in the fridge. 

Ingredients
70% Cacao Mass + Cocoa butter, Erythritol, Coffee Powder, MCT Powder with Acacia Fiber (100% derived from coconuts).
Nutritional information
Net carbs: 2.5g  / Calories: 298 Kcal /  Fat: 24g  / Fibre: 5g / Protein: 4g / Sugar: 0g