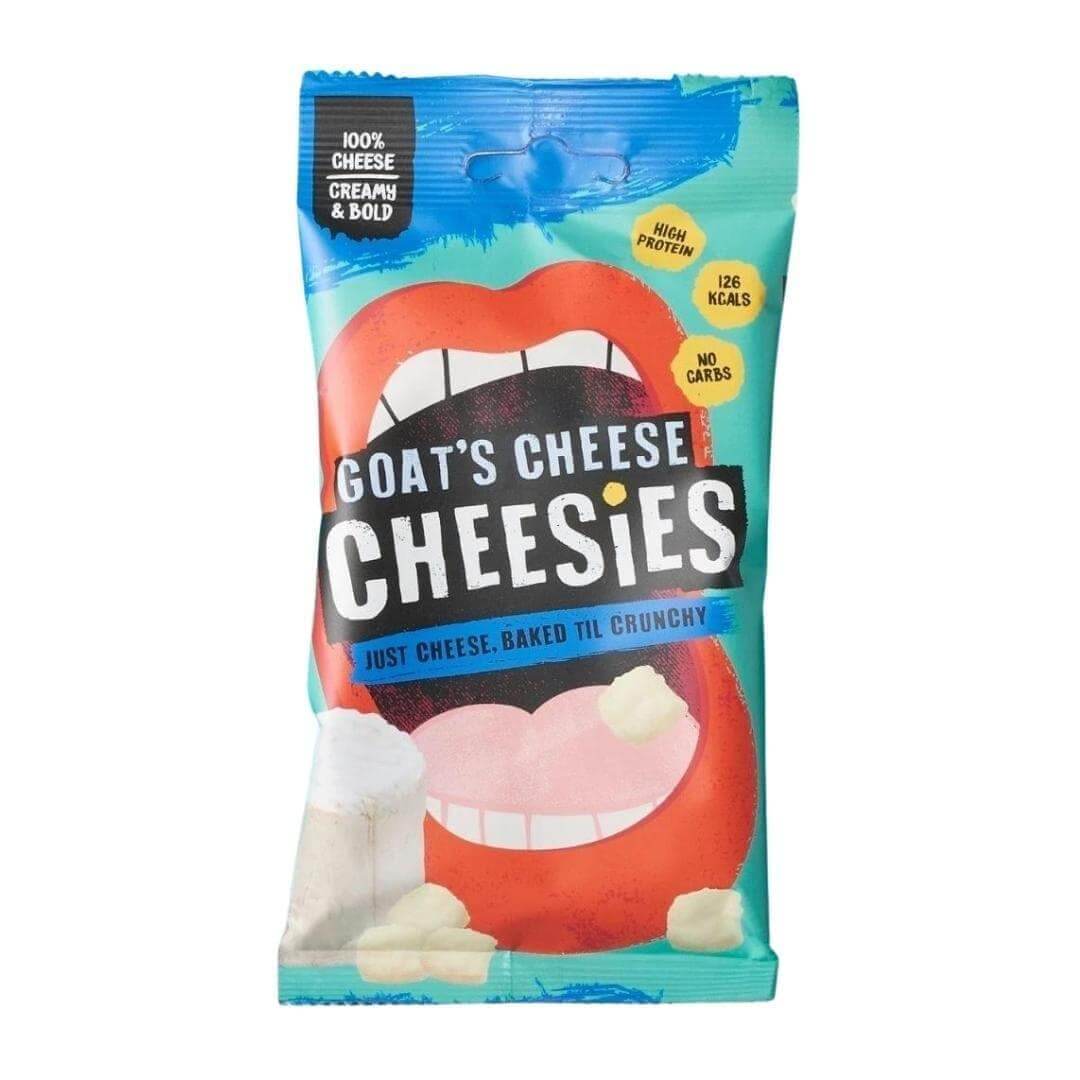 CHEESIES Crunchy Goat's Cheese
Goat's Cheese - bold, sophisticated, complex & great with a tipple. Think the flat white of the cheese world, if you will. Cheesies have taken Goat's Cheese and made it crunchy and fridge-free. Yeah we know, it's cheese-nius. It's 100% Goat's Cheese and literally nothing else.
Goat's Cheese Cheesies Crunchy Baked Snacks:

have no sugar (at all)
have no carbs (no really, none at all)
are high in protein
are veggie friendly (we use vegetarian rennet for the cheese nerds amongst you)
are gluten free
Ingredients: Goat's Cheese (pasteurised goat's milk, salt, lactic starter, rennet).
Allergen information: contains dairy.
Per 100g: calories 2607kJ (629kcal), protein 35g, carbs 0.0g, sugars 0.0g, fat 54g, saturates 37g, salt 2.6g.

Per 20g serving: calories 521kJ (126kcal), protein 7g, carbs 0.0g, sugars 0.0g, fat 11g, saturates 7g, salt 0.5g.