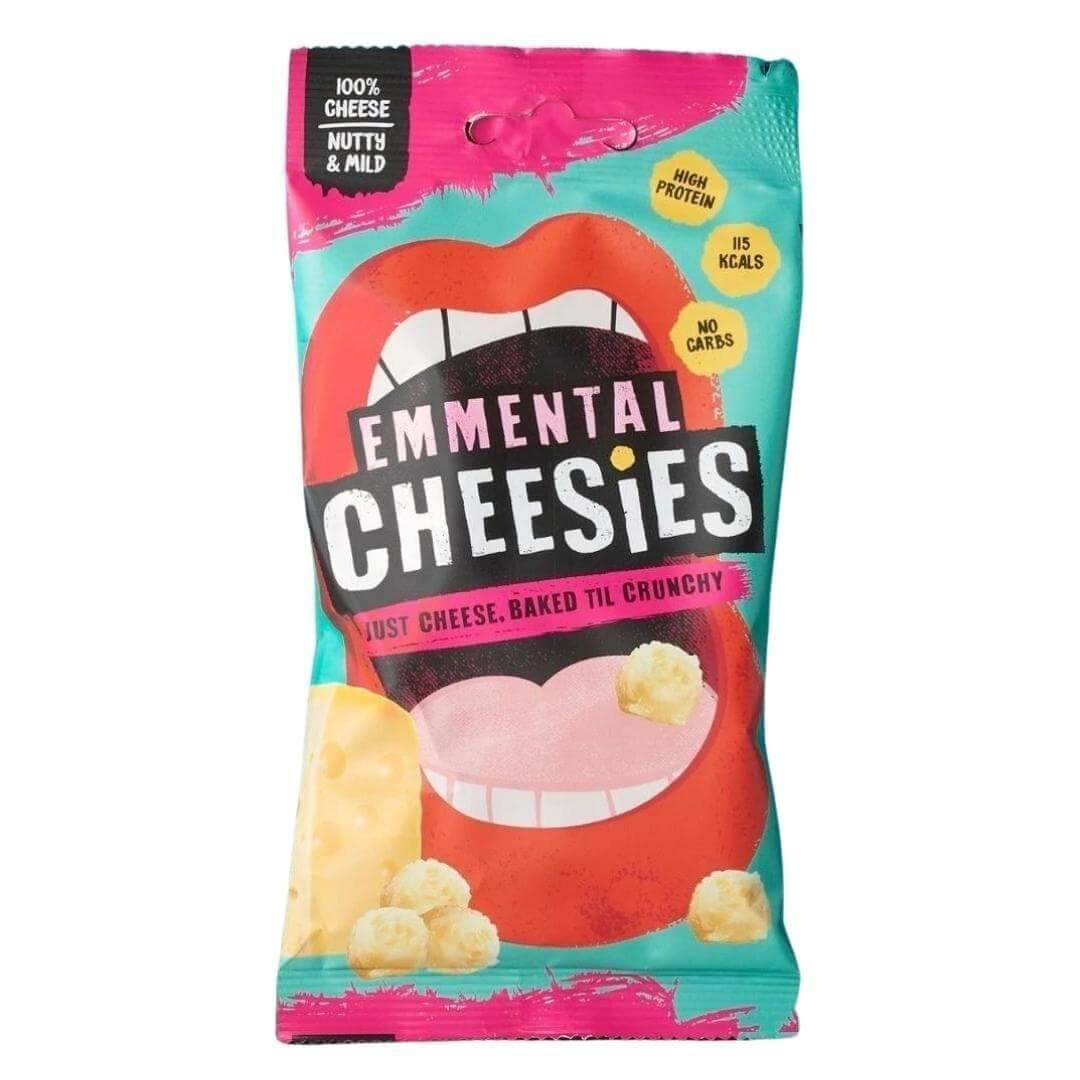 CHEESIES Crunchy Emmental Cheese
Emmental - Nutty & mild. Pretty delicious if you ask us, which you should because we basically only eat cheese. Cheesies have taken Emmental and made it crunchy and fridge-free. Yeah we know, it's cheese-nius. It's 100% Emmental and literally nothing else.
Emmental Cheesies Crunchy Baked Snacks:

have no sugar (at all)
have no carbs (no really, none at all)
are high in protein
are veggie friendly (we use vegetarian rennet for the cheese nerds amongst you)
are gluten free
Ingredients: Emmental Cheese (pasteurised cows' milk, salt, lactic starter, rennet).
Allergen information: contains dairy.
Per 100g: calories 2,408 KJ/573 Kcal, protein 44.0g, carbs 0.0g, sugars 0.0g, fat 45.0g, saturates 30.0g, salt 1.9g.

Per 20g serving: calories 482 KJ/115 Kcal, protein 8.8g, carbs 0.0g, sugars 0.0g, fat 9.0g, saturates 6.0g, salt 0.4g.