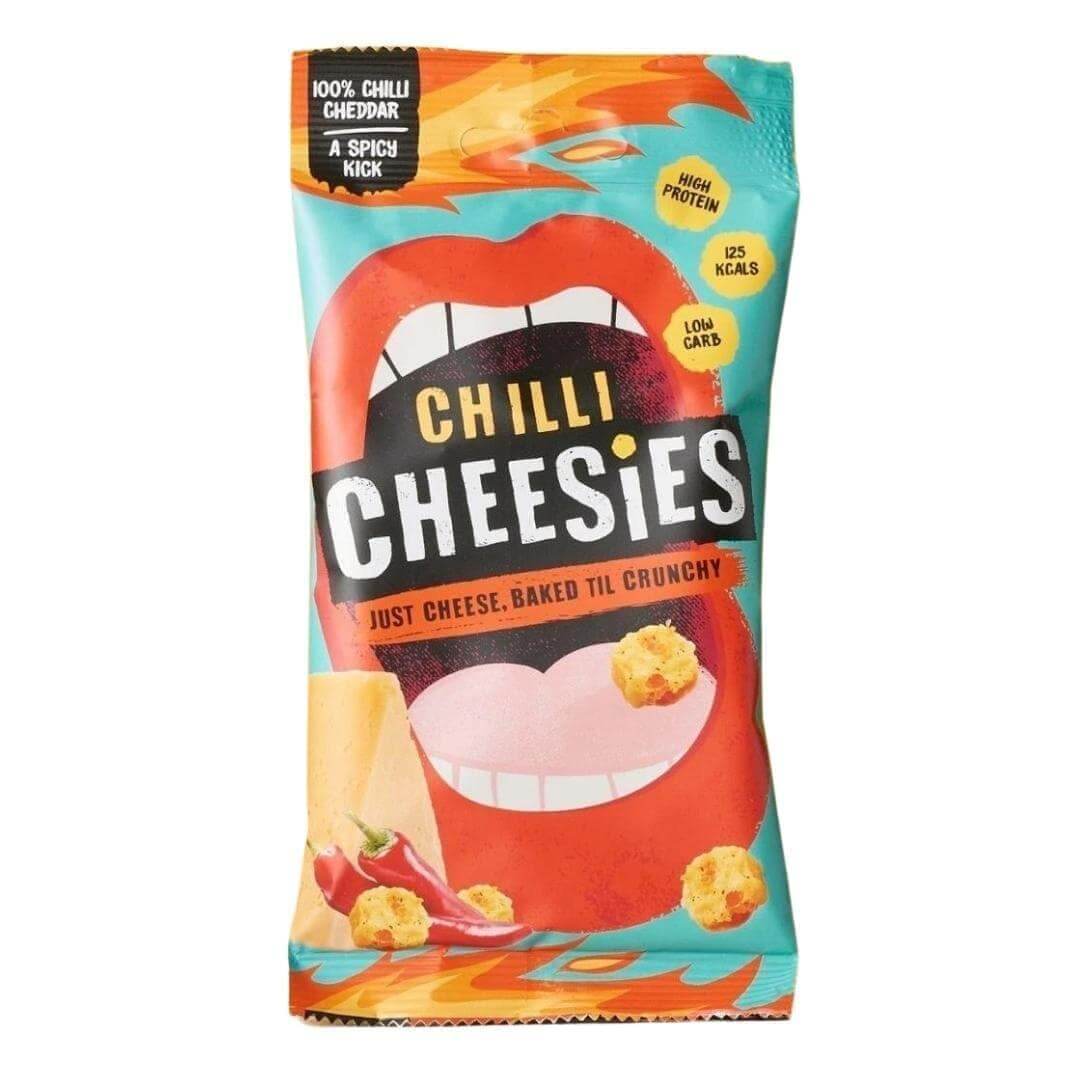 CHEESIES Crunchy Chilli Cheddar Cheese
It doesn't get any CHEDDAR than Cheesies, unless of course you mean NEW Limited Edition CHEESIES CHILLI CHEDDAR. Treat your tastebuds to huge Cheesies flavour, now with the more-ishness of tongue-tingling chilli. Made from 100% Chilli Cheddar and nothing else (no powdered flavouring here thank-you-very-much)...are they a slow burn or fast and furious heat? You decide. 

Hurry though, this heat is only available while stocks last.
Your taste buds will thank you, and probably then need a cold shower (which for us is likely in the form of a cold lager, but you do you).
Chilli Cheddar Cheesies Crunchy Baked Snacks:
have no sugar (at all)
are low in carbs (0.3g)
are high in protein
are veggie friendly (we use vegetarian rennet for the cheese nerds amongst you)
are gluten free
Ingredients: Cheddar Cheese (cow's milk), Chilli Pepper blend (Jalapeno Peppers, Dried Chilli Peppers, Dried Green Peppers, Dried Red Peppers, Ground Chilli Powder) (1.7%)
Allergen information: contains dairy.
Per 100g: calories 2,603 KJ/627 Kcal, protein 38.0g, carbs 0g, sugars 0.1g, fat 51.0g, saturates 32.0g, salt 2.7g.

Per 20g serving: calories 521 KJ/125 Kcal, protein 8g, carbs 0g, sugars, fat 10g, saturates 6g, salt 0.5g.