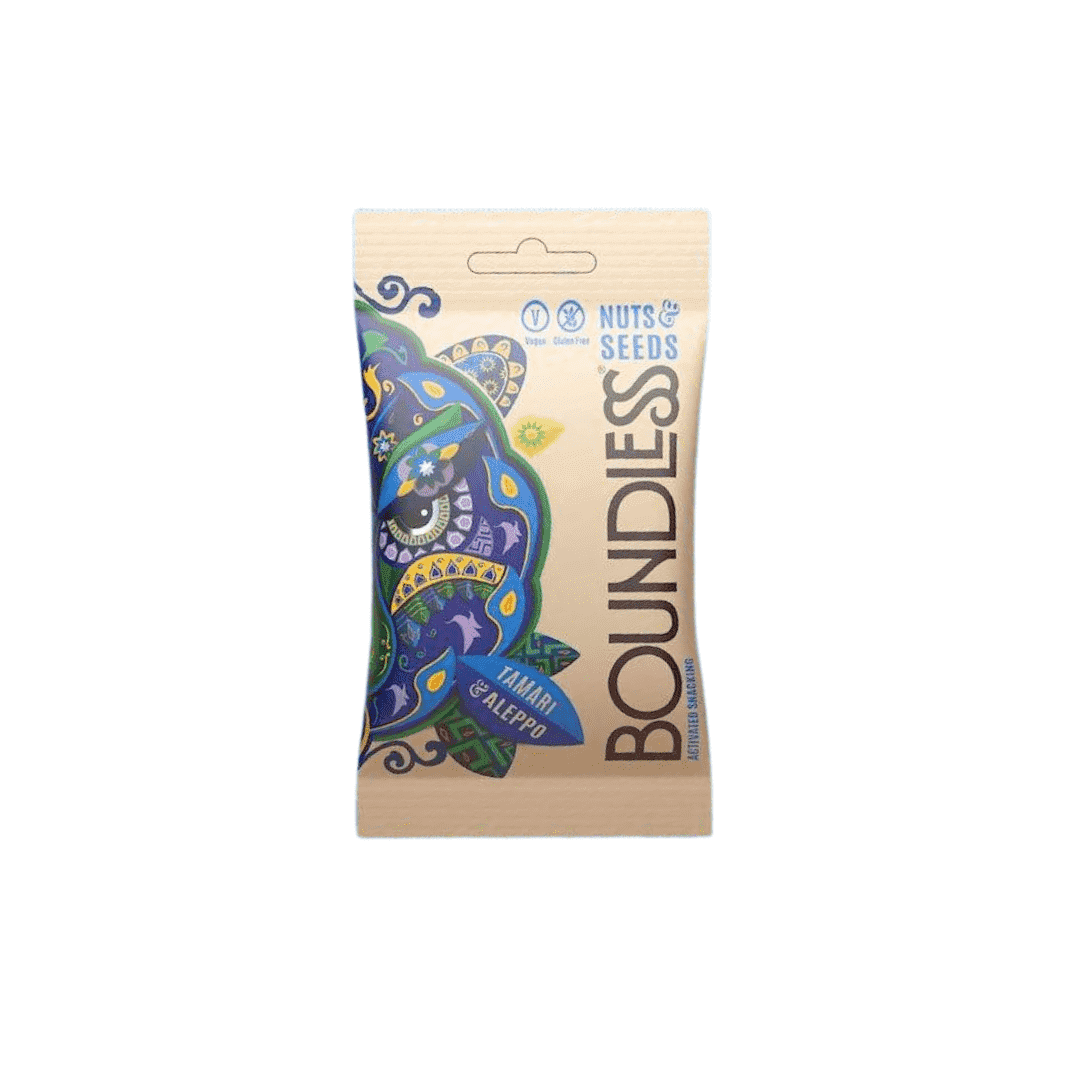 Boundless Nuts & Seeds - Tamari & Aleppo
The Umami One: Salty tamari soy and hot Aleppo pepper combine to create the ultimate umami experience.
Ingredients: Almonds, Cashew Nuts, Pumpkin Seeds, Sunflower Seeds, Tamari (Soya) (8.3%), Cider Vinegar, Aleppo Flakes (2.2%), Sesame Oil. MAY CONTAIN traces of other nuts, peanuts and sesame seeds.
Nutrition: Energy (kj/kcal): 747kj/180kcal, Fat (g): 13.6, of which saturates (g): 2.0, Carbohydrates (g): 6.0, of which sugars (g): 1.2, Fibre (g): 1.5, Protein (g): 8.4, Salt (g): 0.18