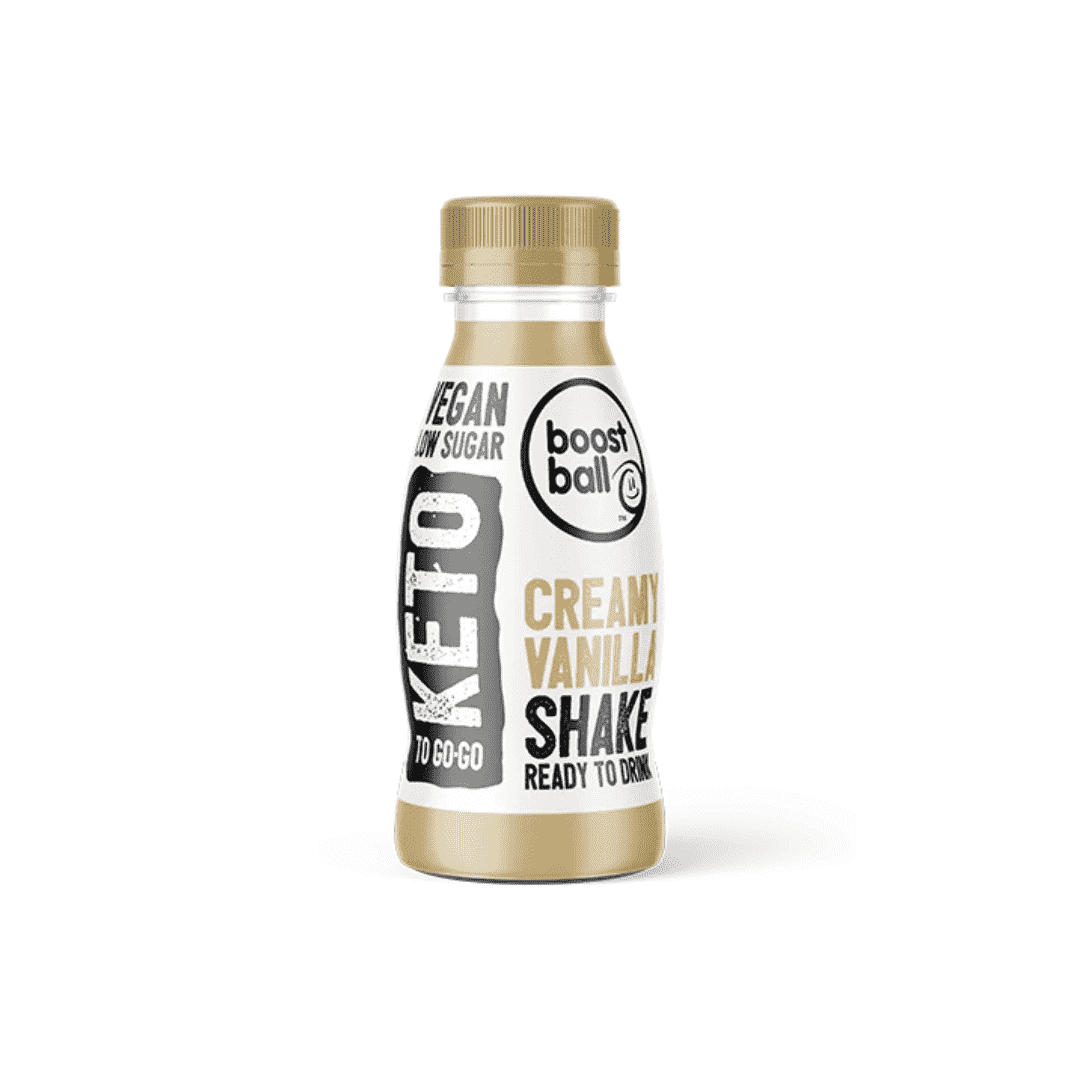 Boostball - Creamy Vanilla Ready to Drink Keto Shake
Product Description
Boostball Creamy Vanilla Keto Shake – Ready to Drink 330ml

These delicious shakes are great for drinking on the go whilst keeping your on track with your keto principles. Available in 3 delicious flavours, you won't be able to resist!
Struggling for keto breakfast inspiration? These shakes are the perfect ready to drink solution. Just shake well and enjoy.
Best served chilled and with added pea protein, these keto shakes are low carb and high fat to ensure you stay fuller for longer and stay away from the sugary loaded snacks!
These amazing keto shakes are high fat and low sugar, perfectly supplementing your keto diet
The creamy vanilla shake is not only vegan but also low sugar. Ready to drink, it's perfect for quick snacks and taking on the go.
With added MCT powder (medium-chain triglycerides) which are the body's preferred source of energy. Increasing energy levels and aiding mental clarity.