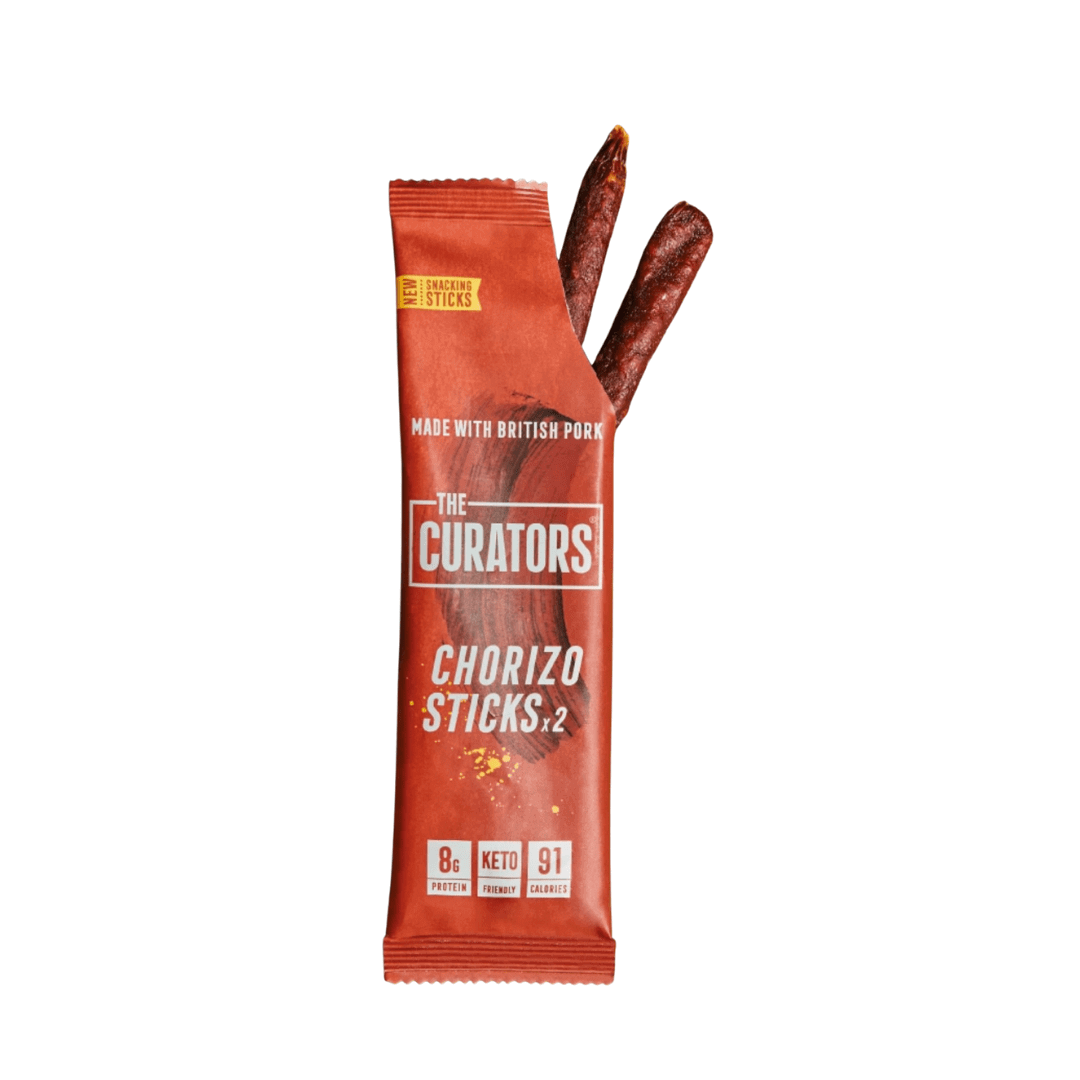 Chorizo Snacking Sticks - The Curators
This new chorizo snacking sticks are the perfect mash up of British curing techniques and traditional Spanish recipes.
The result? A sensational savoury snack that's great on-the-go or shared with friends over a smooth glass of Rioja.
PACKED WITH FLAVOUR – We use a mouth-watering combination of herbs and spices including smoked paprika, garlic, black pepper and ginger to give our Chorizo Sticks their unique flavour.

HIGH PROTEIN – Each 28g pack contains 2 Chorizo Sticks (14g each) with 8g of Protein per pack. Providing a great on-the-go satisfying pork snack made in the UK with only 91 Calories per pack.

THE PERFECT SNACK – A high protein low carbohydrate keto snack - ideal with a Pint or Glass of Red, before or after the Gym and everything in between.
THE CURATORS – A collective of flavour fanatics led by food-loving friends, Max and Ed, seeking taste inspiration from around the globe to give our premium British-made snacks a truly mouth-watering twist.